In this course, I go into depth about the fundamentals of resin art and take you through an easy-to-follow pouring tutorial. This course is for beginners AND intermediate artists who want to learn more about resin art and refine their skill.
Some questions I answer are:
What epoxy resin brand is best for paintings, coasters, deep pours, durability, uv resilience, etc.
How to create stunning cells with white and my gold (gold is available for purchase on my website, DiankaPours.com)
What is the difference between acrylics, inks, micas and pastes
How to prepare an MDF panel to pour on
How to cut, sand, prime, pour, hang and clean the drips from the underside
6 reasons why your painting hardened with fish eyes/dimples
What is an exothermic reaction and why does it happen
Ideal working conditions and average work time
Resin safety
Hairdryer vs heat gun vs blowtorch
Is epoxy resin truly food safe
and so much more..
I also take you through a detailed step-by-step tutorial FROM START TO FINISH on how to prep your canvas and pour a stunning holographic resin painting!
*FREE* Certificate of Authenticity included so you can establish yourself as an artist and prove that your work is a one-of-a-kind created by you!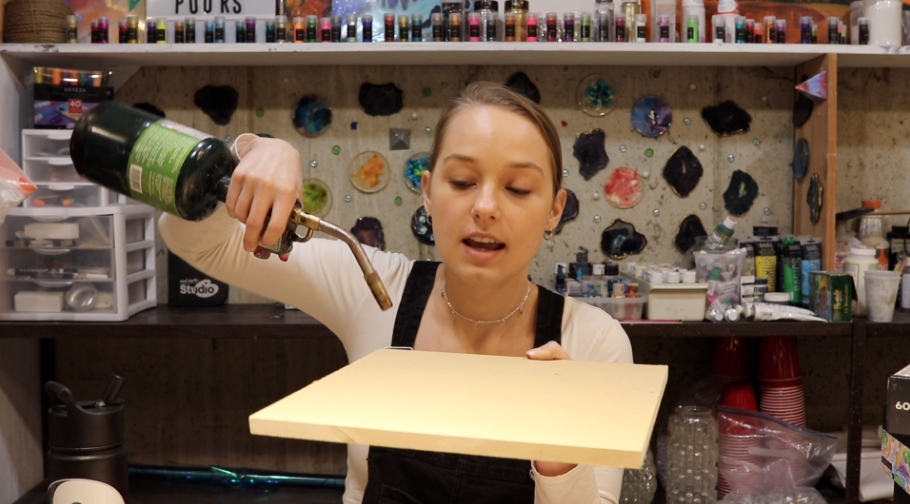 Learn the fundamentals of resin
I teach expert techniques, tips and tricks that will make your artwork stand out
Pouring from start to finish
I take you through the WHOLE process - from buying your board (or showing where to get it pre-made), to sanding, priming, pouring and clean up.
I expose ALL of my tips and techniques that I have never shared before!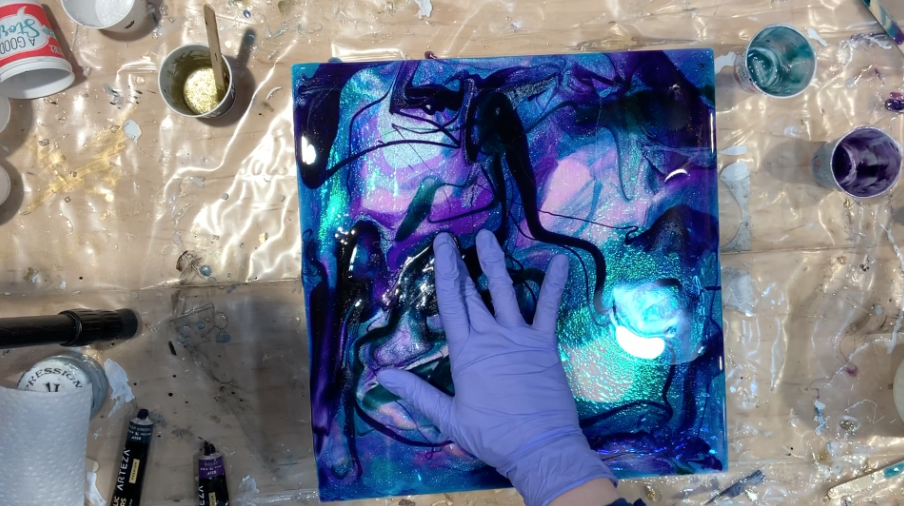 Materials you will need (EXPLAINED FURTHER IN COURSE):
3M Respirator

Epoxy Resin

Nitrile Gloves

Acrylic Paint

A board/panel to pour on

Sandpaper

Primer (Gesso or house paint/primer)

Mixing cups, measuring cups and stirring/popsicle sticks

Heat gun or blowtorch

Painters tape

A tarp or shower curtain to protect your table

Baby wipes (for cleanup)

White Pigment Paste (I prefer Le Rez brand) and my Gold for cells (optional - links given in course)

Isopropyl alcohol for the Gold (optional)

Hangers (optional)

Iridescent cellophane paper (optional)
MOST OF THESE MATERIALS ARE ON MY AMAZON LIST - SHOP HERE- https://amazon.com/shop/diankapours
Future courses will include oceanscapes, geodes, clocks on vinyl record, cheeseboards, and more!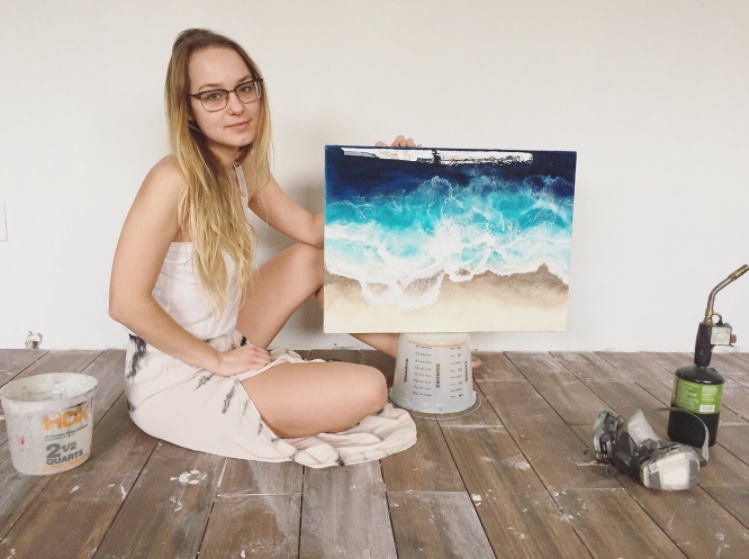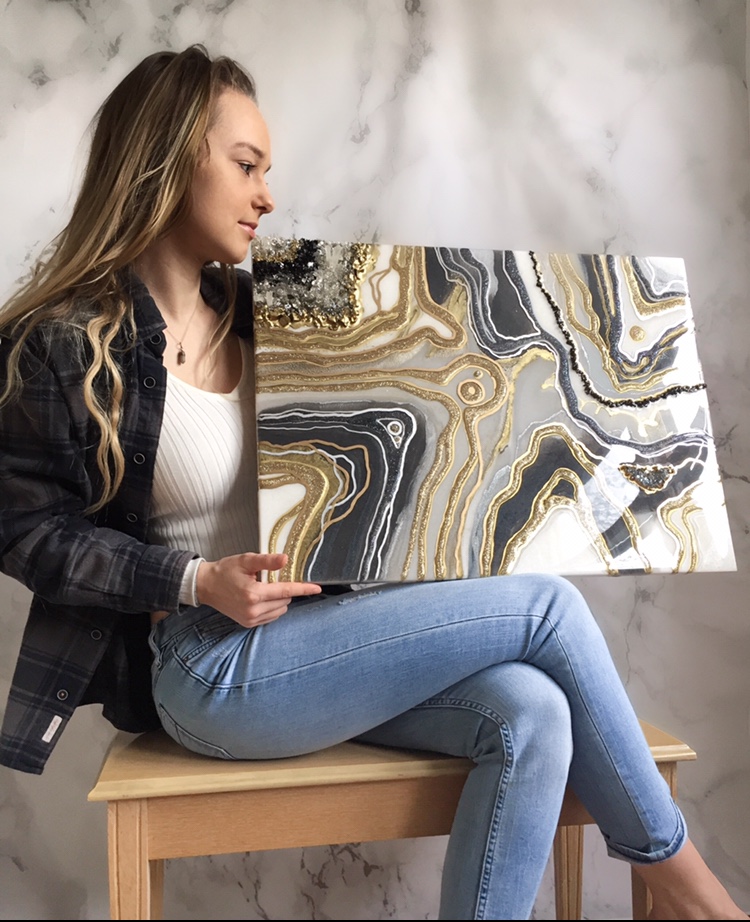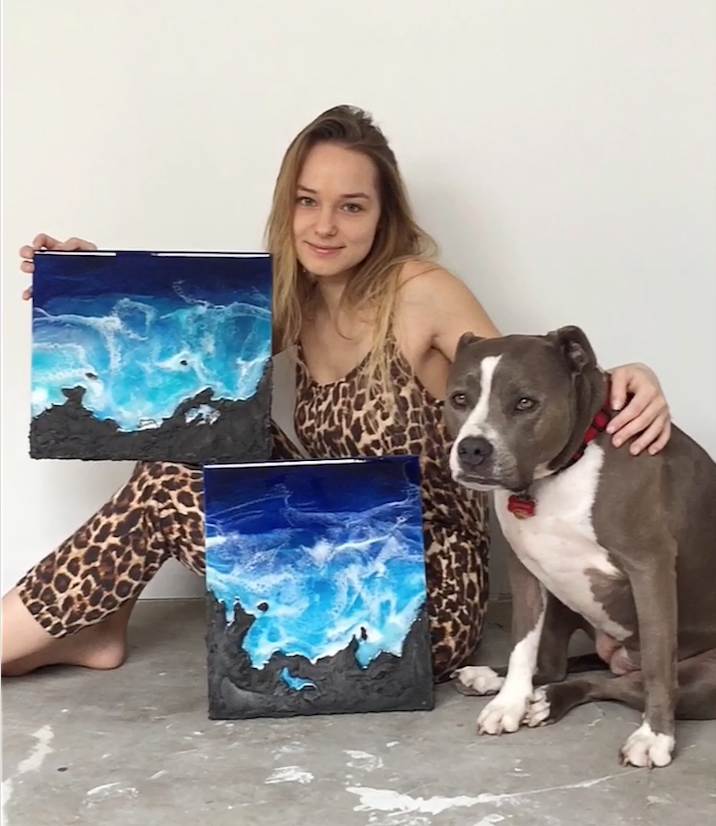 Check your inbox to confirm your subscription